Preparing for OT Changes, New I-9 Form, and More
November 18, 2016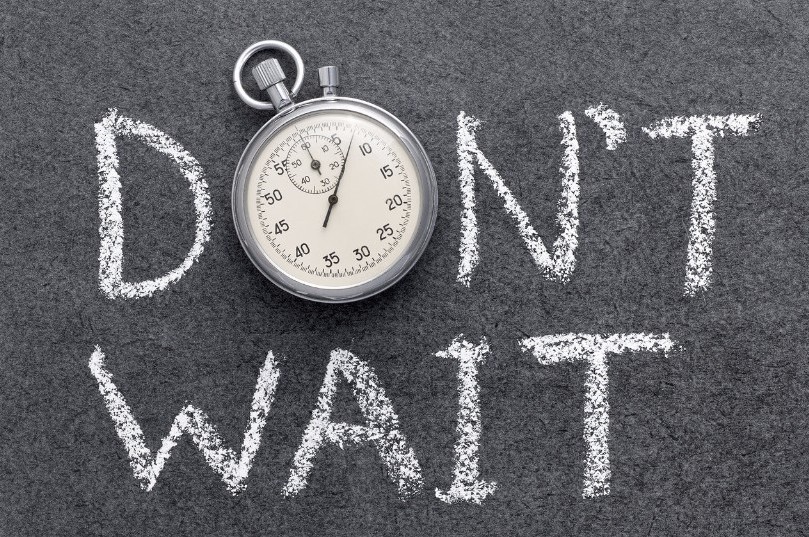 Employers Advised to Prepare for December 1st OT Law Changes Now, Not Wait for Court Ruling
While a ruling on the motion made for a nationwide injunction to delay the December 1st overtime rule changes is expected early next week, experts caution employers to move forward with compliance preparations. The Society for Human Resource Management (SHRM) warns that "if employers act as if judicial relief will occur and it doesn't, they will be rushed to conform, and rushing will mean that mistakes will be made and details will be missed". SHRM further reports that failure to comply should the December 1st changes take effect will "lead to immediate legal exposure".
Changes for Payroll Professionals Likely for 2017 Under Trump Presidency
Bloomberg BNA has compiled a list of impact points for payroll professionals tied to the potential policies of President-elect Donald Trump's administration. The list, which Bloomberg BNA built based on Trump's 100 day action plan and comments he has made since winning the election, includes changes to federal income taxes, wage reporting, and the federal minimum wage.
New I-9 Form Available
On November 14th, the U.S. Citizenship and Immigration Services (USCIS) released the new I-9 form, which must be used beginning January 22, 2017. The new form includes changes such as the addition of "smart fields" to reduce user error, as well as new and additional instructions for both employees and employers. Other additions include information for new hires, re-hires, and re-verification. While the old version of the I-9 form may be used until January 21st, employers should familiarize themselves now with the new form, and determine if any training is necessary for their teams to seamlessly adopt the new version of the form.
Shaping Company Culture
As company culture continues to be a growing focus for business owners and HR professionals, Inc. has released its list of seven key steps to building and reinforcing a sustainable and impactful workplace and brand culture. The list includes setting clear business goals and priorities, celebrating victories and behaviors in line with the brand's core values, and accepting that building a culture is usually a long and relentless process.
2017 Retirement Plan Limitations
The Internal Revenue Service and the Social Security Administration have announced their cost of living adjustments for 2017. The majority of retirement plan dollar limitations will remain unchanged, with 401(k), 403(b), and 457(b) elective deferral and catch-u contribution limits remaining the same. Some limits will increase, including the Social Security (FICA) Wage Base and the Compensation Limit under Section 401(a)(17).
As Workplace Harassment Gains Heightened Attention, Experts Say Regular Training a Must
Workplace harassment has gained increased attention this year in the wake of many high powered, prominent figures being accused of "systemic and unchecked sexual harassment". JD Supra Business Advisor reports that last year the Equal Employment Opportunity Commission (EEOC) filed over 6,800 harassment charges alone, representing only 17 percent of this type of claim. To combat workplace harassment, JD Supra advises employers to develop comprehensive policies and actively enforce them, as well as provide ongoing, regular training sessions "tailored to the employer's workforce (i.e. industry, employee demographics, location, etc.)".
FLSA Changes Are Coming in 13 Days.
Is your business ready?
On December 1, 2016, the Fair Labor Standards Act will be modified, resulting in several key law changes that may impact the way you are legally required to compensate some of your employees.
OperationsInc FLSA Compliance Assessments can assess your firm's exposure, and provide recommended strategies to help you meet the new compliance standards.
Contact us at info@OperationsInc to learn more about our FLSA Compliance Assessments, or click HERE.
---

OperationsInc Newsroom
Remote Workers and Holiday Festivities – SHRM
Campaign to Give Workers Paid Sick Leave Gains Momentum – Associated Press
Preventing Sexual Harassment at Work – MSNBC's Your Business
Tailoring a Human Resources Strategy to Your Hedge Fund's Needs – Hedge Fund Legal & Compliance Digest
Middle-Age Job Loss Can Bring a Heavy Burden – CT Post
Heading Into Labor Day, Skies Not All Blue for Workers – The Advocate
Five Key Questions in the Roger Ailes Sexual Harassment Lawsuit – The Hill
How to Prevent Your Staff from Calling in Sick When They Aren't – Fast Company
How to Manage a Negative Employee – Fast Company
Metrics That Matter – RecruitingTrends
Is It Ever OK to Quit On the Spot? – The Wall Street Journal
Laid Off With a Non-Compete? Bill Would Guarantee Salary – IT World
"Fit" to Hire – Human Resources Executive Online
---
OperationsInc
Recruiting Services Video
Learn more about our unique hourly recruiting model.
---

Calendar
December 14th
Webinar
HR is a Profit Center – Best Practices in Showing HR ROI
December 14th
Norwalk, CT
Sexual Harassment Prevention & Awareness Training
January 18, 2017
Norwalk, CT
Sexual Harassment Prevention & Awareness Training
February 15, 2017
Norwalk, CT
Sexual Harassment Prevention & Awareness Training
March 15, 2017
Norwalk, CT
Sexual Harassment Prevention & Awareness Training
---
Legal Disclaimer
Information provided in The OperationsInc Navigator is researched and reviewed by the HR experts at OperationsInc. The information in every issue of The OperationsInc Navigator is in part gathered via information available in the public domain, as well as in part the original, copyrighted work of OperationsInc and is protected under U.S. copyright laws. As such, you may not reprint or publish in any format any article or portion of article The OperationsInc Navigator without the express permission of OperationsInc.
 
OperationsInc provides the information in this e- newsletter for general guidance only. The information provided herein should not be used as a substitute for consultation with professional human resources, legal, or other competent advisers. Before making any decision or taking any action, you should consult a professional adviser who has been provided with all pertinent facts relevant to your particular situation.
 
We encourage you to pass along any issue of The OperationsInc Navigator by forwarding it to friends and colleagues.
---