Workplace Violence Prevention, Wage Growth, and State Legal Updates
November 9, 2018
Survey Says 80% of Your Employees are Open to Leaving
A recent survey conducted by recruiting software company Jobvite found that "8 in 10 workers are open to new job opportunities". The Society for Human Resource Management (SHRM) reports that the survey identified compensation as the primary driver for jumping ship. SHRM highlights the importance of a proper employee onboarding process, as the study also found that 30 percent of survey participants have left a job within the first 90 days.
An additional 32 percent of those surveyed indicated that they were driven away from a job by an undesirable workplace culture.
For more information, please click here.
Tight Labor Market Driving Wage Growth Recovery
The October jobs report highlighted that monthly wage growth was up 3.1 percent over last year, the fastest rate of growth since 2009. CBS Moneywatch reports that economists are pointing to the fact that there have been more job openings than active job seekers since April. These experts say that employers trying to compete for and retain talent in this tight job market are focusing on compensation as a means to attract and keep workers.
To read the full article, please click here.
KCBS Radio: Google CEO Sends Letter to Employees About Sexual Misconduct
OperationsInc CEO David Lewis discusses Google's handling of recent allegations with KCBS radio.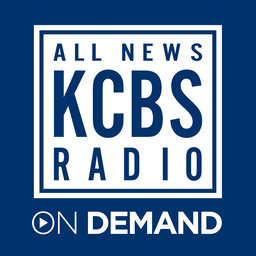 Workplace Violence Prevention
According to the Occupational Safety and Health Administration (OSHA), roughly 2 million American workers are victims of workplace violence each year. Safety and Health Magazine has released OSHA's top workplace violence prevention strategies, including establishing a formalized violence prevention program, educating and training employees on what to do if they become victims or witness violence at work, and empowering employees to approach management if they feel unsafe in their work environment.
To view the full list of OSHA recommendations, please click here.
IRS Releases Qualified Plan Cost of Living Adjustments
The Internal Revenue Service (IRS) has released 2019 cost of living adjustments for qualified plan limits, most of which have been increased from 2018.
For more information and to view the complete table, please click here.
Connecticut Salary History Ban Effective January 1, 2019
Effective January 1, 2019, Connecticut employers will no longer legally be allowed to inquire about a candidate's salary history during the interview process. Several other states and localities (including Vermont, Massachusetts, Oregon, California, and New York City) have already put similar legislation in place. Employers are encouraged to prepare for the salary history ban by notifying those involved in the hiring process about the new restrictions and reviewing employment applications to ensure any request for compensation history is removed.
For more information about the new legislation, please click here.
POLICY 
UPDATE
New York State Anti-Harassment Training Requirement
All New York employers are required to provide Anti-Harassment Training to all employees by the newly announced deadline of October 9, 2019. 
OperationsInc is providing private and public offerings to fulfill this requirement, providing both online and in-person options.
SERVICE
SPOTLIGHT
Employee Training Assessment & Planning Services
OperationsInc can complete a thorough review of your firm's current learning and development plan, assess overall employee training needs, and craft a go forward corporate learning strategy. 
NEWSROOM
Articles & Interviews featuring OperationsInc
Follow OperationsInc CEO David Lewis at @DavidLewisHR
as he tweets about Human Resources, the War for Talent, and Connecticut Business.
Legal Disclaimer

Information provided in The OperationsInc Navigator represents our interpretation of information available in the public domain, as well as certain original, copyrighted works of OperationsInc and is protected under U.S. copyright and other laws. As such, you may not reprint or publish in any format any article or portion of article included in The OperationsInc Navigator without the express permission of OperationsInc LLC, in each instance.
OperationsInc provides the information in this e-newsletter for general guidance only. The information provided herein should not be used as a substitute for consultation with professional human resources, legal, or other competent advisers. Before making any decision or taking any action, you should consult a professional adviser who has been provided with all pertinent facts relevant to your particular situation. The opinions expressed herein are not representations of fact and are subject to change without notice.
We encourage you to pass along any issue of The OperationsInc Navigator by forwarding it to friends and colleagues.
Copyright © 2018, OperationsInc LLC. All rights reserved.